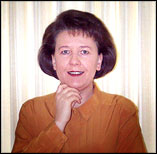 Ms. Janina Adomski
MA MUSIC
BA DSCM
Cert. Teaching MMTA

.
.
.
.
.
.
.
.
.
.
.

Profile


Janina Adomski is the author of the Music is Fun series of books. Janina commenced her music study as a primary school student in Poland, before moving to Australia during h er teenage years.

Janina studied at the Newcastle Conservatorium of Music, where she completed her Certificate of Music Teaching in 1981. Continuing her studies, she was awarded the Diploma of the State Conservatorium of Music in 1982 and completed her degree in Musicology at the University of New England, Armidale, during 1989. Most recently, Janina was awarded her Masters Degree by research at the University of Newcastle.

Ms. Adomski teaches piano and musicianship at Hunter Valley Grammar School. She also teaches piano, flute and musicianship to private students.